Welcome to the Always Flavored Bistro!
We are located at 1711 Princes Anne St Fredericksburg Va 22401
Where we offer a unique and flavorful culinary adventure. Our bistro specializes in using locally sourced, gluten-free products, ensuring high-quality and nourishing meals for health-conscious individuals. Our gourmet sandwiches are made with our own fermented hot sauces and seasonings, providing a one-of-a-kind taste experience.

Our bistro offers a cozy atmosphere that is perfect for dine-in or take-out, making it ideal for busy individuals who crave delicious and nourishing meals. At Always Flavored, we are committed to providing our customers with high-quality, locally sourced, gluten-free products that cater to both taste and nutrition.
Gourmet Sandwiches: A Symphony of Flavors:
Our gourmet sandwiches are the epitome of culinary creativity. Handcrafted with love, they feature unique flavor combinations that will excite your palate. From savory fillings to artisan bread, each bite is a harmonious blend of textures and flavors that will leave you craving more. Whether you're a meat lover, vegetarian, or vegan, we have a sandwich that will satisfy your cravings and ignite your taste buds.
Order Online Now!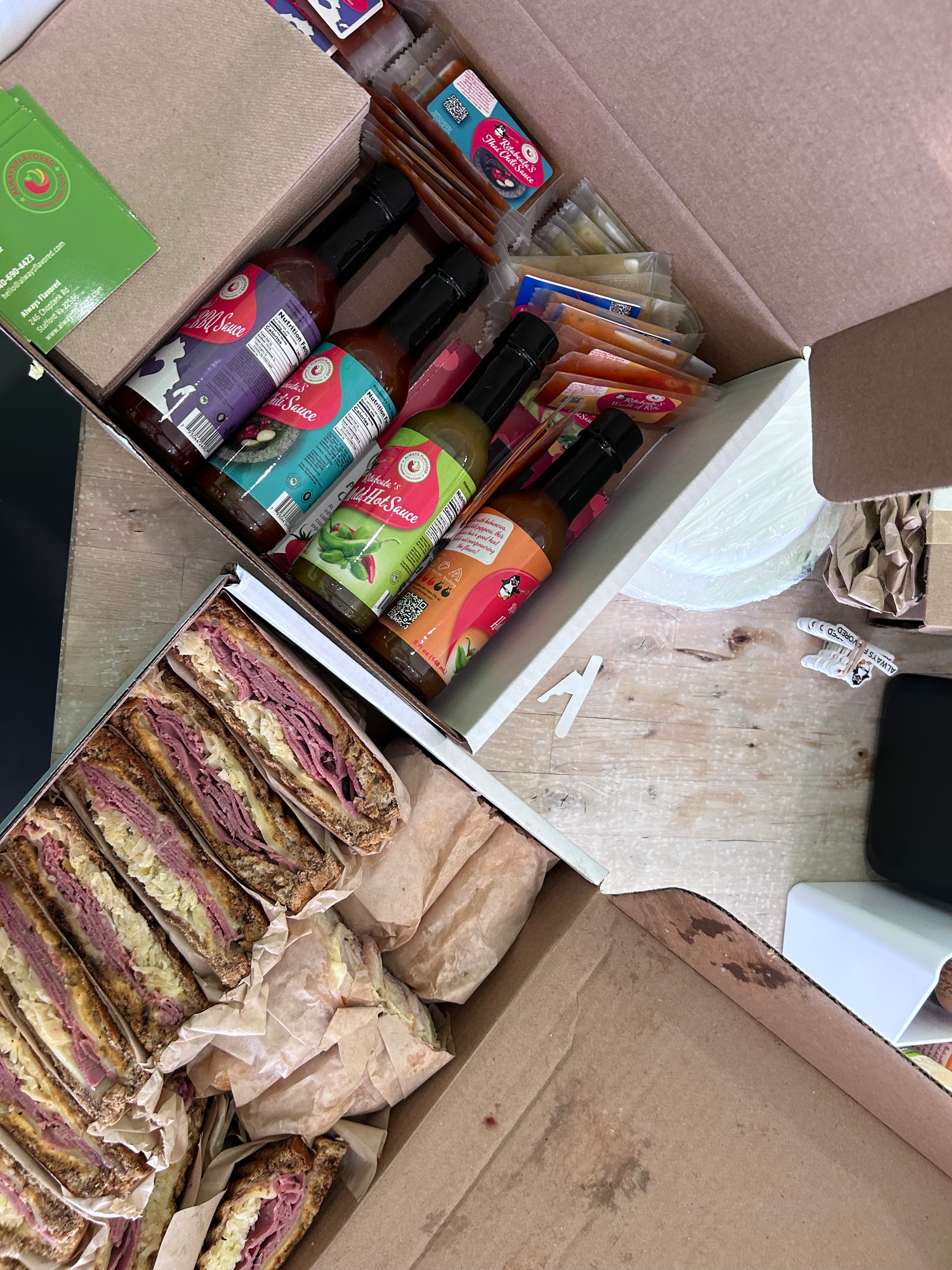 Catering Services: Elevate Your Next Event:
Looking to elevate your next event with exceptional flavors? Look no further than Always Flavored Bistro. We offer professional catering services that bring the same culinary excellence and locally sourced goodness to your special occasions. From corporate events to private parties, our team is ready to cater to your unique needs, ensuring that your guests are treated to a memorable dining experience.
Full Catering Menu
Visit our bistro today and embark on a culinary adventure like no other. Taste the difference of locally sourced, gluten-free excellence, and savor the extraordinary flavors we have to offer. Whether you're a food enthusiast, health-conscious individual, or seeking catering services for your next event, Always Flavored Bistro is here to delight your senses and leave you with unforgettable memories.